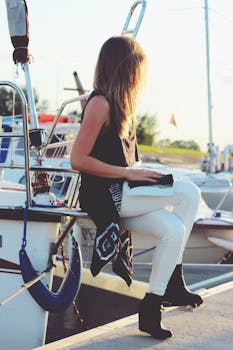 Do you often question, why is this happening to me? Do you often wonder when is this going to change? Whatever, this is… The Hardship, The Trial, The Tears of Sadness, The Darkness of Life, The Bad Reports, The Money Issues, The Children, Spouse, or family member not listening, or just everything going wrong. Do you even say how long do I need to wait, God?
I bet you hate to wait. I am sure you even have your favorite issue that you really hate waiting on. (insert it here)
Well, what if I told you., You are waiting for nothing. Yes, you may have your waiting time be longer than it needs to be. There is someone who has all the answers waiting on you. The only difference with this person is. They will wait patiently for you. This person has all that you need waiting on you. Yes, there is someone WAITING FOR YOU! Your life issues may not change overnight. Your storms of life will still be hard nevertheless, this person will give you all that you need to deal with it. He will walk along side of you. Giving you the peace, and joy to get through it all. I know he has all the promises you will ever need. He will never leave you or forsake you.
You just need to give him some time. Yes, I am even thinking you may say but, there is no more time in my day. If you only knew what I have to do. I can tell you he will even give you back the time you spent with him. There is no one else in this whole world that can do all this for you. Why do we not find time for him? I can even say some of us even talk a good game about him and what he can do for someone hence, we do not find the time for him.
We let him wait and wait and wait and wait and say it again let him wait for us. We search the world for all the answers and wait for others to give us what we think we need.
Therefore, are waiting time is going to be longer than it has to be. We even have issues at times where we give him our list of troubles and issues at the end of a day. I honestly believe we make ourselves wait longer because we did not start with him.
So, today as I have to do the same as I am sharing with you. GO Sit IN THE BOAT WITH JESUS!
Once you firmly plant your butt in the boat with Jesus by praying, reading, listening, and worshiping him all day long. Truly seeking him out within your 24hour day. God will be the ROCK you need during your waiting time. Stop waiting on him to do or get you out of whatever you are going through. Overall, you have to stop thinking you are WAITING on GOD. GOD is WAITING ON YU
God will ultimately, reveal all that you need to help you during your waiting time.
he does already ultimately have greater plans for you. God is waiting on you. Yes, God is waiting on you
He knows all. So, from this point on. From the start of you day. Even before you plant your feet on the floor after you stop that morning alarm to wake up out of bed to the time you put your head back on that pillow. Truly seek him out. Use all of the free minutes of your day to turn to him. I can tell you he promises to be there for you. Like no one else can be. During this time, I need you to know start as you get closer to God. Also, learn to be more like his son Jesus. Even ask throughout your day as it is going What would Jesus do during this time. God promises his children if we Ask. KNOCK and SEEK. His will for your life will be done for his Glory and name sake. GOD loves you more then anyone in this world could ever. God created you in his image.
As you read the Lords word (The Bible). You will see all of the people that went before you. Life was not easy for them nevertheless; God made a way for them. Adam and Eve, Cain and Able, Noah, Joseph, Moses, Joshua, Jeremiah, Daniel, Samuel Ruth, Esther, Peter, Paul, The Blind Man, Rahab, Mary, Martha, Lazarus, The Lady at the Well, Tabitha, The Man at the Pool of Bethesda ,John, and so many more. You will even read about the FAITH that each one had for his (God's) name. The book of Hebrews has a Whole chapter filled with the faith driven people of God. (Hebrews 11). The book of James even tells us to count it all a joy our trials. The 5 chapters gives us knowledge to know a trial is really worth the wait for Jesus. Moses shows us that any area of our life can be parted to change the outcome. Ruth shows us that a mate can be in our site as long as we serve him. Job shares with us no matter the loss of everything. Be faithful to God and him (GOD) will give you back your life even better through the loss and sickness. God teaches us even when our family does not want us. Like in Josephs life if you just stay faithful, he will make you a king. For Ester God shows us that There is a time for everything, and a Queen was made. In Cain and Able he showed that let him have venges for all wrongs. In Mathew God shows us His son who came to take our sins away and give us everlasting life. In Mark God shows us who we need to follow. In Jeremiah God shows us that he has plans for our life. In Abram he shows us how there is always a ram in the bush. With Mary and Martha Jesus shows us to not just be busy working. This story brings it all home for me today with what I am sharing Go sit with him at his feet like Mary did. He taught them it is more important to be with him. Then work and wait for him. That our work is for us not to let him wait on us.
I feel even more today than before as I write this blog. I will not have him wait on me however, I will wait on him. For even ALL the people in the Bible had to wait on him just because God needed to see their faithful ness. TO HIM!
MAY GOD BE THE GLORY FOR THIS BLOG AND ALL OF MY LIFE!
I pray that you DO not have God wait on you. BUT BE FAITHFUL IN WAITING ON HIM! Romans (8:28).